News
Roundtable on Social Protection in Myanmar
On the 24th of November, 2014, the Friedrich Ebert Stiftung (FES), ILO, and Myanmar Development Resources Institute (MDRI) organized a joint round table on social protection. The round table hosted as guest speaker Dr. Michael Cichon, President of the International Council for Social Welfare. The event discussed social protection globally and implementation issues in Myanmar.
Please find Dr. Michael Cichon's presentation here.
For more information on social protection work conducted by the ILO Myanmar, click here.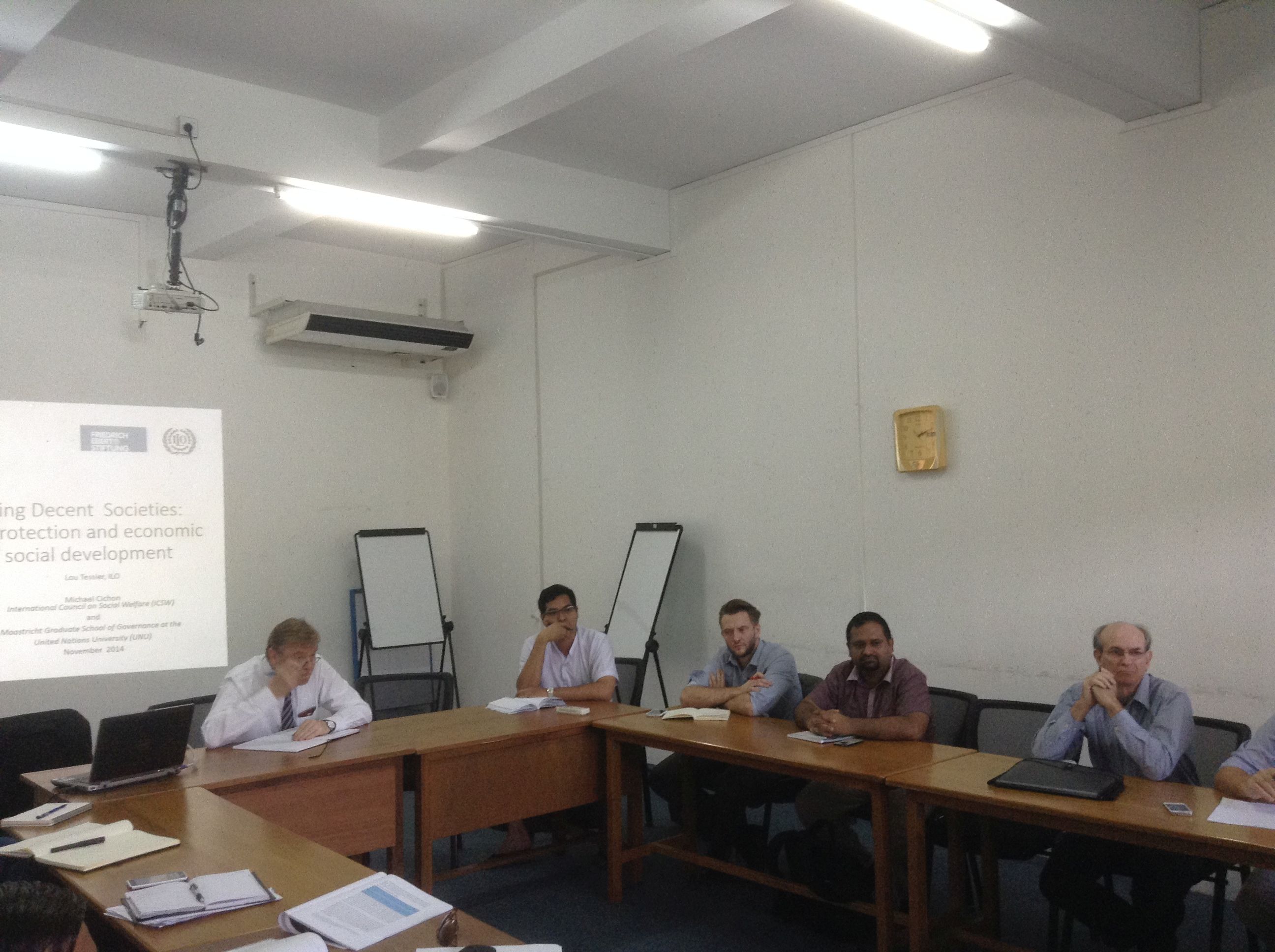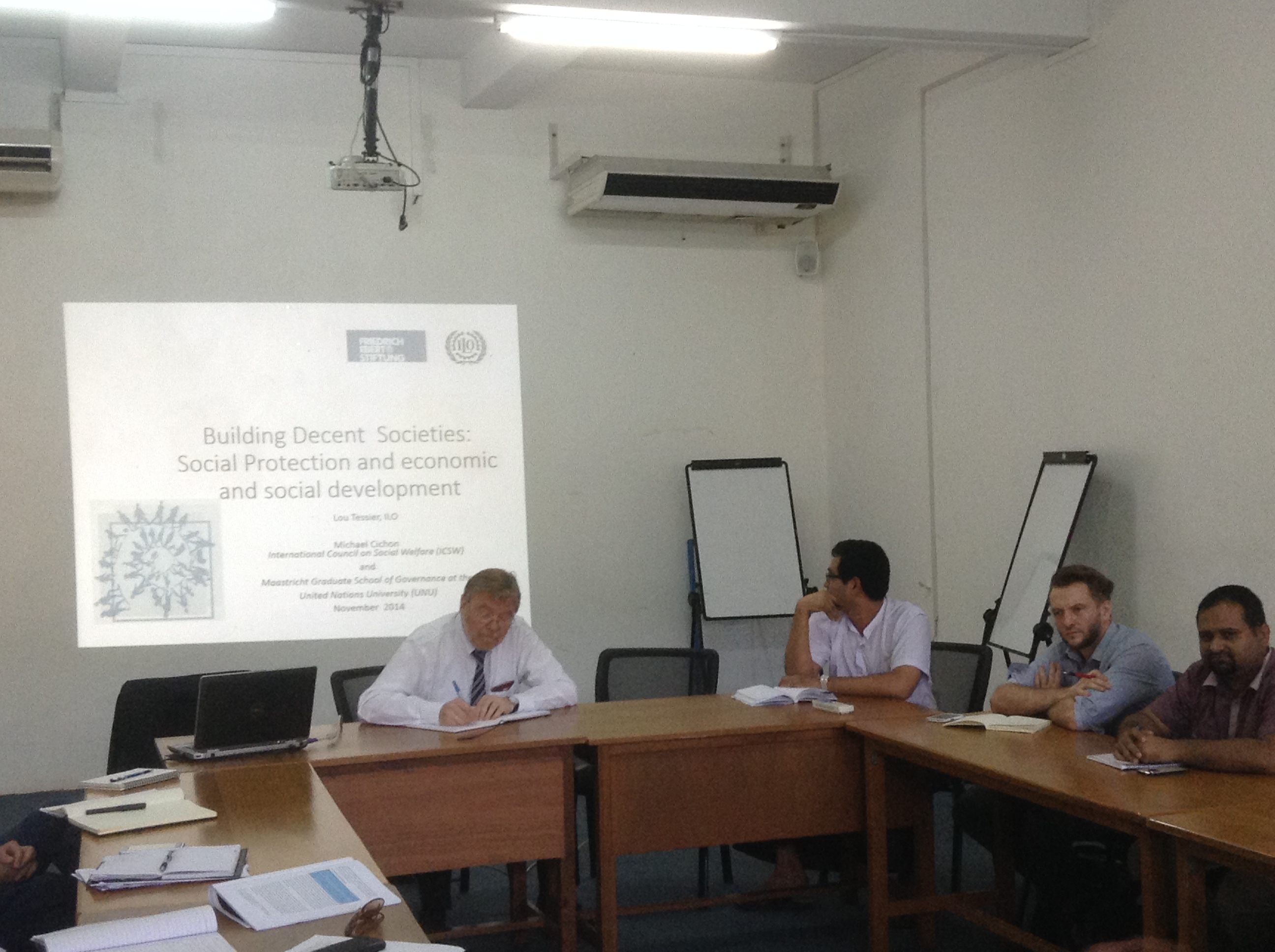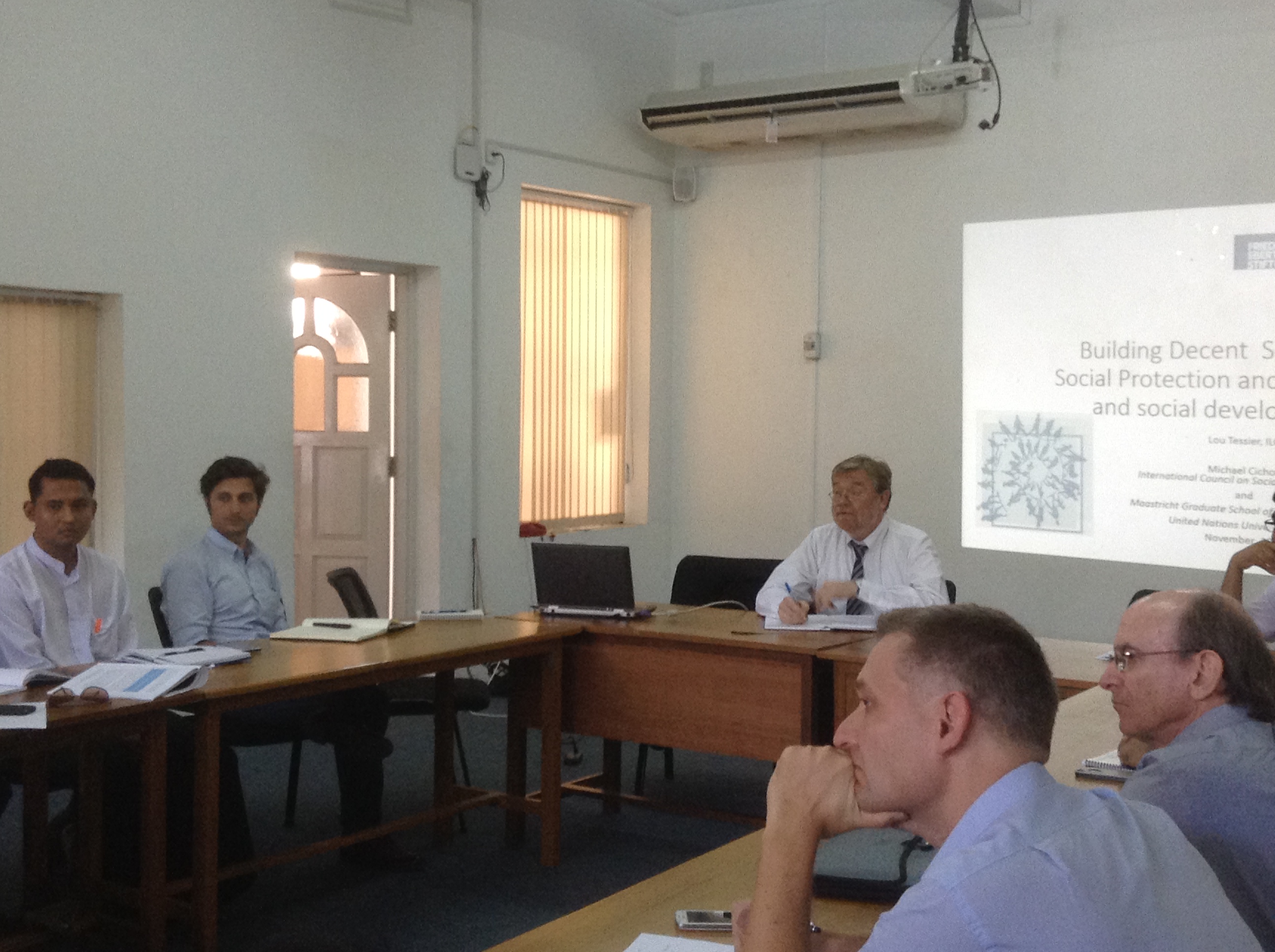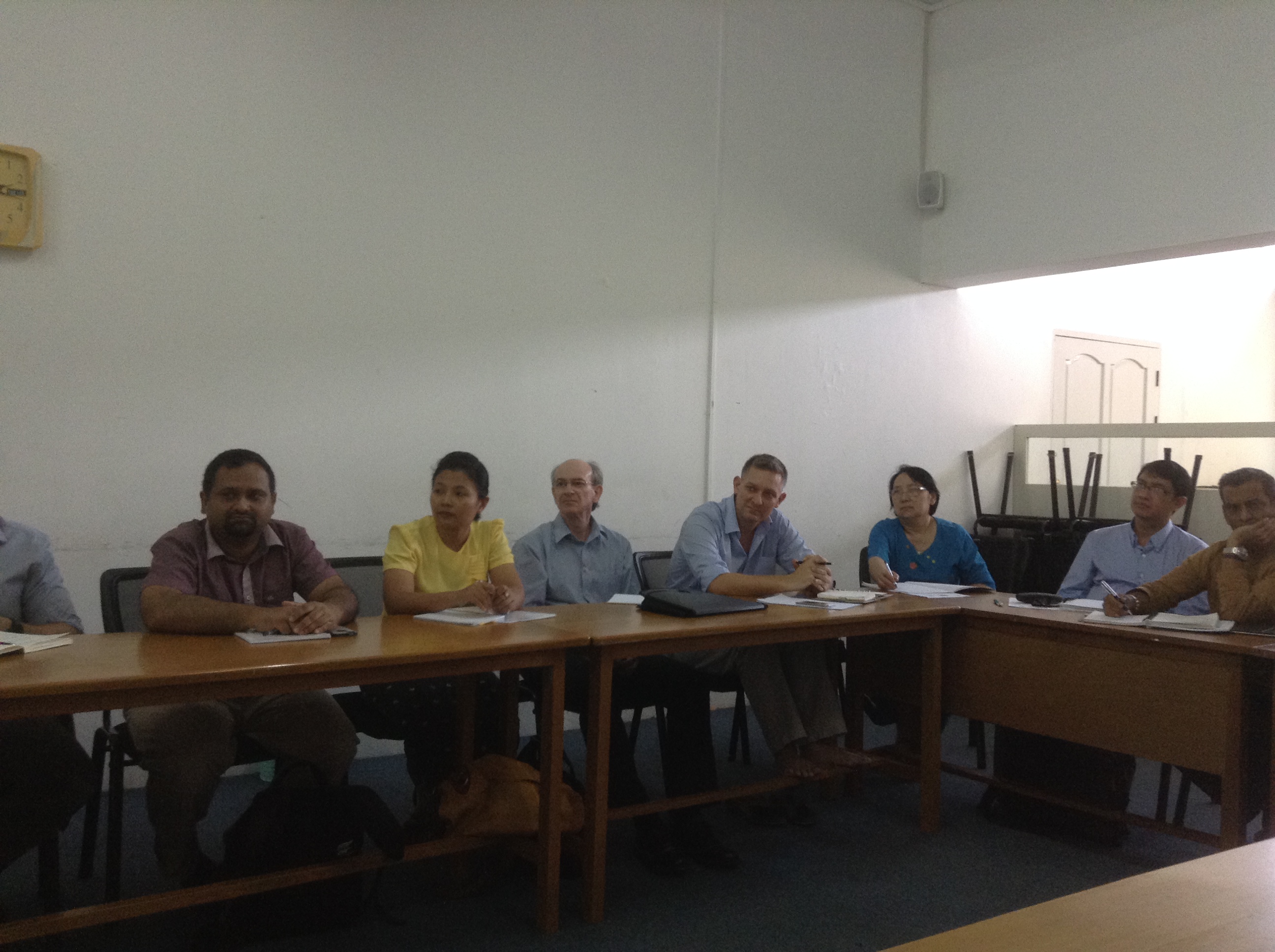 Other
---
02.12.2014 - Felice Bakker
Myanmar