USP2030 Working Group on Social Protection and Climate Change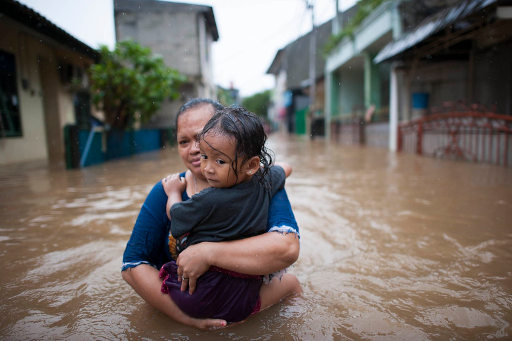 Why focus on social protection and climate change?
Climate change is a systemic risk that will inevitably affect us all in significant ways. Social protection, through social assistance, social insurance, and active labour market interventions, is an essential element of climate action.
Social protection can address the root causes of vulnerability to climate change, being inherently a means of combating inequality and poverty, but also by its ability to promote behaviours and policies capable of adapting to and mitigating climate change.

Social protection provides coverage against essential risks over the course of a person's life including during periods of stress and shocks (from sickness, to unemployment and loss of income, to disability and old age).

Social protection can protect people from the negative side effects of transitions towards a greener and more sustainable economy. By integrating social protection, climate action will gain in scale, efficiency, justice and sustainability. 
See also the Frequently Asked Questions (FAQs): https://www.social-protection.org/gimi/ShowProjectWiki.action?id=3546&pid=3046
Why a group on social protection and climate change?
Currently, knowledge, agenda-setting and capacities on this interlinkage are dispersed. This group aims to remedy this by providing a space for knowledge building and sharing as well as a platform for international interdisciplinary cooperation.
The Advisory Group currently steering the initiative is composed of the French Development Agency/Agence Française de Développement (AFD), the UK's Foreign, Commonwealth and Development Office (FCDO) the Food and Agriculture Organization (FAO), the Deutsche Gesellschaft für Internationale Zusammenarbeit (GIZ), the German Institute for Development and Sustainability (IDOS) and the two co-chairs, the International Labour Organisation (ILO) and the Red Cross Red Crescent Climate Centre (RCCC).
Who can join?
Any individual and any public or private institution directly or indirectly involved in any aspect of social protection or in matters related to understanding or addressing the causes or effects of climate change with an interest in developing bridges and synergies between the two fields can be part of the group.
Expression of interest and membership requests will be registered via the form below between working group meetings. The group's online community with annoucements, publications and links relevant to the topic is hosted by: Socialprotection.org| Social Protection and Climate Change.
For further information you can contact: climatechange@usp2030.org.
What is the added value of the group for its members?
The Working Group will be directly associated with both the Global Partnership for Universal Social Protection to Achieve the Sustainable Development Goals (USP2030) and the Social Protection Inter-Agency Cooperation Board (SPIAC-B). This double link reflects the very nature of its purpose, namely to foster both systemic and operational developments.
To register and express interest for membership in the Working Group on Social Protection and Climate Change please fill out the form below.
By submitting this form, you confirm that the contact information shared can be used for future communications regarding the group.