India
SDG 1.3.1 Effective coverage
24.4 %
2019 ILO - World Social Protection Report 2017-2019
Affiliated to health insurance
20.2 %
2019 WHO - THE GLOBAL HEALTH OBSERVATORY
Public expenditure on healthcare
1.0 %
2017 WHO - THE GLOBAL HEALTH OBSERVATORY
Public expenditure on social protection
1.4 %
2017 IMF - Government Finance Statistics (GFS) - Expenditure by Functions of Government (COFOG)
Situation and Priorities
Social protection situation
India has a large number of social protection schemes, both at the central and state levels, which cater to different segments of the population. However, the size, increasing informality (90% of workforce is in the informal economy), and heterogeneity of the workforce leads to low levels of social protection and high vulnerability among India's workers.
Social health protection is provided through contributory and non-contributory schemes, covering approximately 140 and 120 million people respectively. The government of India wants to scale up the non-contributory scheme (PM-JAY) to reach 500 million beneficiaries. The ILO is supporting the strengthening of services and financial sustainability of the contributory scheme (Employees State Insurance Scheme-ESIS). A draft code on Social Security and Labour Welfare is currently in Parliament. The code would merge existing legislations, simplifying implementation, and providing a national framework for a universal social security system in India.
COVID-19
India implemented a range of measures to address the economic and social impact of COVID-19, including:
Reimbursing the cost of COVID-19 testing in private labs for the people covered by the PM-JAY scheme.
Directing a benefit of 500 Indian rupees for two months to 35 million beneficiaries of non-contributory schemes for older people, widows and people with disabilities.
The state of Uttar Pradesh provided a one-off benefit of 1,000 Indian rupees to 480,000 daily wagers (street vendors, rickshaw pullers, etc).
Please see the SP Monitor for a more complete list of measures.
Government priorities
By 2022, national and state social protection systems are better managed with expanded coverage and increased access.
Provide medical insurance for 100 million families through the National Health Protection mission.
Expand old-age pension access for informal workers.
ILO Projects and Programmes
Results
The ILO has been assisting the Government of India with its goal of streamlining and consolidating its myriad social security laws, closing coverage gaps, and improving operations by creating a coherent policy structure and unified delivery system. In 2019, a national policy framework was developed on TB-HIV in the world of work, with the support of the ILO and social partners.
Funding gaps / Support the ILO
US$ 700,000: Formulate evidence-based gender equitable options for building a statebased social protection floors through a process of social dialogue with broader participation of all stakeholders (for two states).
US$1 million: Extend coverage for construction workers and their families through the improved implementation of the relevant legislation.
ILO Experts
Gonzalo Xavier Estupiñan
Specialist, Wages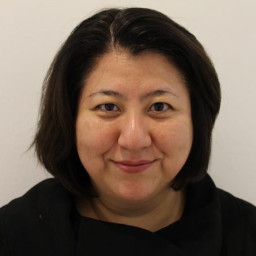 Mariko Ouchi
Senior Specialist, Social Protection

Divya Verma
Programme Officer