ILO/ASEAN Seminar on The Future of Social Protection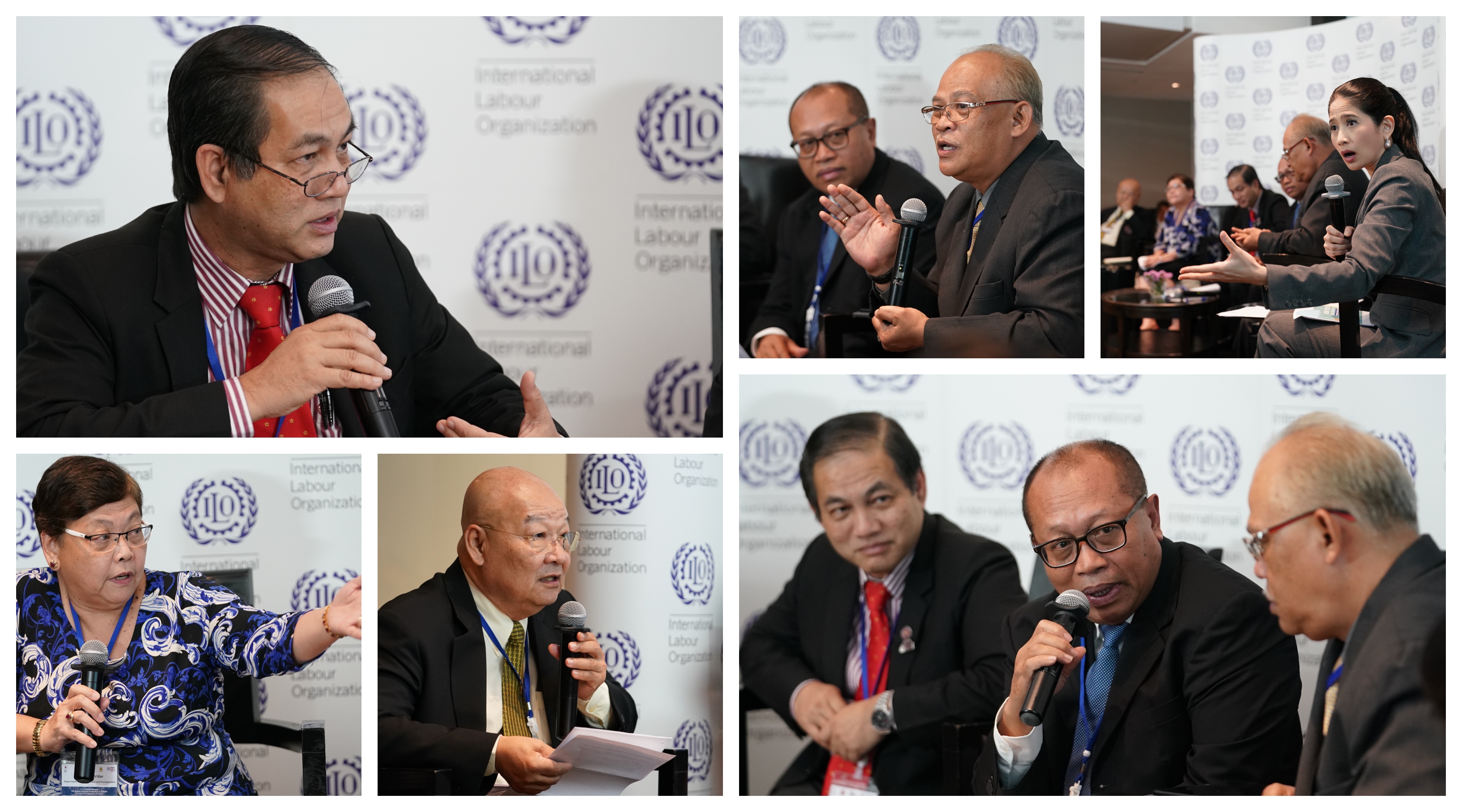 About the seminar
During the 15th Senior Labour Officials Meeting (15th SLOM), ILO organised a tripartite regional seminar on 4 - 5 July 2019 in collaboration with ASEAN and the Government of Thailand.
Programme structure (English)
Programme instruction (English)
Participant (English) *List of pre-registered participants as of July 3
Minutes (English) *To be available soon
Presentation
High-level dialogue on the future of social protection in the ASEAN region (July 4)
Experts' meeting on the extension of social protection to workers in informal employment (July 5)
Experts' meeting on old-age income security (July 5)
Other visual materials
See Tweets about #spasean on Twitter. See what people are saying and join the conversation.