South-South Cooperation
Updated by James Canonge , Griet Cattaert on 10.06.2015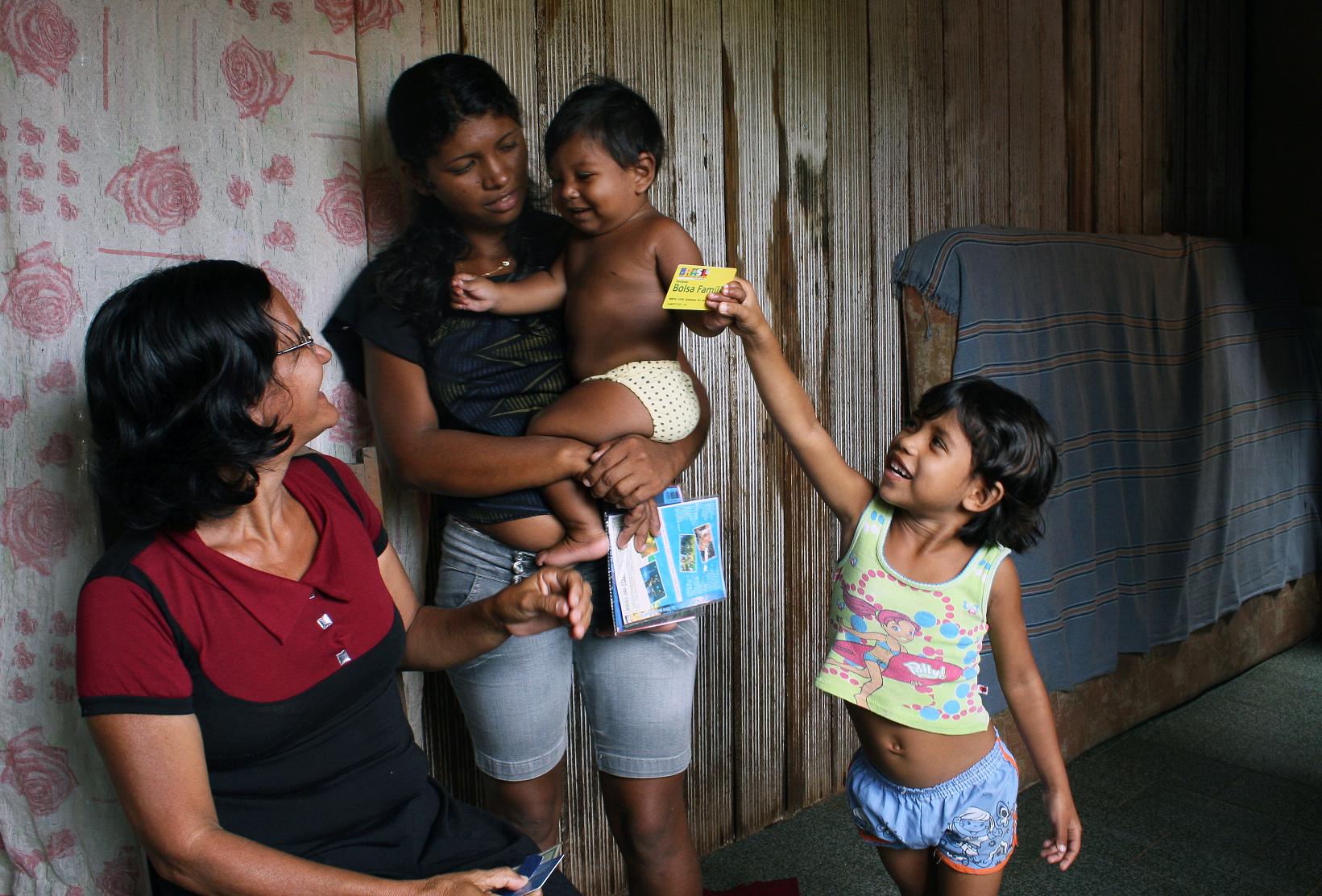 South-South cooperation is a broad framework for collaboration among countries of the South in the political, eoconomic, social, cultural, environmental and technical domains. Involving two or more developing countries, it can take place on a bilateral, regional, subregional or interregional basis. Developing countries share knowledge, skills, expertise and resources to meet their development goals through concerted efforts.
South-South Cooperation is an important and strategic partnership development tool capable of promoting sustainable growth and contributing to social development. The advantages of South-South cooperation compared to North-South Cooperation is about countries that have a lot more similarities, they have been struggling with similar issues.
South-South exchange related to National Social Protection Floors
South-South cooperation on social development includes the promotion of technical assistance from an expert country of the South to other Southern countries in the development of social policies and programmes.
Many developing countries have already successfully taken measures to build their nationally defined social protection floors or to introduce elements thereof. The results of programmes in these countries show us that the impact of the social protection floor on poverty, vulnerability and inequality can be dramatic. The knowledge, expertise and experience that these countries have gained in their own efforts at establishing a social protection floor represent a valuable source for other countries interested in planning, expanding, extending or reorienting their social protection systems.
It is well recognized that the knowledge, skills and technical expertise that can be exchanged through South-South cooperation are in many cases those that are particularly suitable for meeting similar development challenges faced by other countries of the South.
South-South Cooperation (SSC) is not a new development. Although SSC has been highlighted as part of global development cooperation since the 1970s, it has only recently become a major new trend and grown more visible in the new phase of development of the world economy.
The idea of cooperation between developing countries originated at the Afro-Asian Conference in Bandung in 1955. This Conference gave rise to the Non-Aligned Movement (NAM) in 1961 and the creation of the Group of 77 (G77) in 1964, which sponsored SSC in the 1960s and 1970s. The United Nations has promoted cooperation since 1959, when the term 'technical assistance' was replaced by 'technical cooperation', signalling a fundamental shift from relationships based on an assumed inequality to an 'exchange' relationship based on the mutual interest of the parties involved.
The growing importance and relevance of SSC have been reaffirmed by the UN General Assembly and fora including:
At the UN General Assembly in 2004, the High-Level Committee on the Review of Technical Cooperation among Developing Countries became the High-Level Committee on South-South Cooperation (HLC/SSC) . Under the guidance of the HLC/SSC, the United Nations system has prioritized SSC as a key modality for promoting collaborative initiatives at the national, regional and interregional levels.
The Triennial Comprehensive Policy Review (TCPR) adopted by the UN General Assembly in 2007, reaffirms the increased importance of SSC, and encourages the funds, programmes, specialized agencies and other entities of the United Nations system involved to mainstream support to SSC and triangular cooperation. It also requested the UN development system to intensify its information sharing and reporting on support to and results achieved through SSC, including triangular cooperation.
The High-level meeting on South-South Cooperation held in Nairobi from 1-3 December 2009 concluded with the adoption of the Nairobi Outcome Document on South South Cooperation which urges United Nations funds, programmes and specialized agencies to take concrete measures to support South-South cooperation by acting as catalysts for cooperation and strengthening the capabilities of regional organizations.
Recent calls for strengthening and encouraging SSC in the field of social protection include:
1. The ILO-UNDP SU/SSC 'South-South Cooperation Initiative'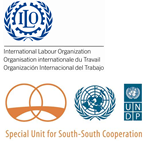 The "South-South and triangular cooperation: Implementation of gender sensitive Social Protection Floors at country level" is an ongoing project that supports selected countries from the South in designing and implementing national Social Protection Floors.
This project is the result of a collaboration between the UN Office for South-South Cooperation (UNDP) and ILO. During the first year of this project Cambodia, Togo, Burkina Faso, Benin, Côte d'Ivoire, Mali and Senegal received support from experts of countries in the South, including Thailand, India and Brazil. The project has not only supported these requesting countries in developing technical skills to implement SPF policies or specific SPF components, but it has also inspired them to realize that a universal SPF can actually become a reality.
The ILO and the Royal Government of Cambodia organized in May 2013 a South-South exchange technical workshop on "Integrating Social Policies and the Delivery of the Social Protection Floor".
For more information, click
here
.
One component of the the project in Cambodia is supporting the government to design the PEOPLE service, or Single Window Service, an innovative coordination mechanism - a second component, which was identified as a priority by the national authorities, is the design of an IT system for the Health Insurance scheme.
For more information on the ongoing activities in Cambodia, click here.
A South-South exchange workshop on social protection and coordination mechanisms was organized in Lomé, Togo (october 2012).
To support the Togolese government in developing coordination strategies, the ILO supported a South-South exchange with two social protection specialists from countries implementing substantial coordination mechanisms, India and Brazil. The workshop focused on the development of delivery and implementation mechanisms which will encourage effective coordination between schemes, institutions and levels of government in delivering Togo's National Social Protection Floor.
For more info, click here.
An "ILO-Brazil Partnership for the promotion of South-South Cooperation" was launched on 16 June 2009 and is still ongoing. The partnership is the framework for the basic programme and the more specific country projects.
Based upon experiences and best practices in Latin America and especially in Brazil, the ILO provides technical support to various countries on the field of social security (pensions, unemployment, health insurance, disability and child allowances, etc.) under the 'umbrella' of the basic programme "Apoyo al Programa de Alianza Brasil/OIT para la Promoción de la Cooperación Sur-Sur en el área de la Seguridad Social" (launched in Oct. 2009).
The Timor Leste project, "Promoción de la Cooperación Sur-Sur en el Área de la Seguridad Social en Timor-Leste" (since June 2010) focuses on developing national policies to introduce a national pension scheme. The project operates in two stages: first, a transitory scheme for the public servants is designed; second, a permanent pension scheme which would include the private sector will be set up.
The Paraguay project, "Promócion de la Cooperación Sur-Sur en el Área de la Seguridad Social en Paraguay" (Since January 2011) focuses on two issues: the ratification of Convention 102 and the development of national policies concerning social security schemes for the unemployed.