Indonesia
SDG 1.3.1 Effective coverage
27.8 %
2019 ILO - World Social Protection Report 2017-2019
Affiliated to health insurance
81.3 %
2019 WHO - THE GLOBAL HEALTH OBSERVATORY
Public expenditure on healthcare
1.4 %
2017 WHO - THE GLOBAL HEALTH OBSERVATORY
Public expenditure on social protection
1.3 %
2018 IMF - Government Finance Statistics (GFS) - Expenditure by Functions of Government (COFOG)
Situation and Priorities
Social protection situation
Despite progress in recent years, Indonesia's social protection (SP) system is still fragmented with many different schemes and institutions. Social assistance programmes have benefitted from increased budgets since a reduction in energy subsidies in 2015. The largest conditional cash transfer,
PHK
, reached 10 million families in 2018, up from 3.5 million in 2016. Social security covers the full range of pensions (old-age, disability, and survivors) and work injury, but effective coverage is low, and informal economy workers only have access to work injury and pensions from the provident fund on a voluntary basis.
A national health insurance scheme was launched in 2014, combining contributory and non-contributory elements (with 83% coverage in May 2019). A contentious omnibus bill was passed in October 2020, however the inclusion of unemployment insurance based on ILO principles was a positive step for SP, made possible thanks to the support of the ILO in the conception and design phase.
COVID-19
Social protection measures to respond to the economic and social effects of COVID-19 included injecting additional financial resources into the health sector and providing free medical treatment to all regardless of their registration in the national health insurance scheme. The benefit level and coverage of the PHK, Indonesia's largest conditional cash transfer, was also increased, reaching 15% of all households. The same was done for the food voucher programme,
Sembako.
COVID-19 was a wake-up call on the need for a holistic, shock-responsive social protection system, and the urgency to implement an effective unemployment protection system. The ILO is assisting the government on this latter point, with the support of Fast Retailing, parent company of UNIQLO.
Government priorities
Improve coordination and coherence between programmes and the institutions that implement them.
Address gaps in social assistance and social insurance provision to achieve comprehensive coverage across the lifecycle.
Expanding contributory pensions is a top priority, through enabling access for workers in the informal economy. Introducing maternity and sickness benefits, currently employer-liability programmes, is also high on the agenda, after the unemployment protection scheme has been implemented. All of these priorities reflect the demands of a growing middle class in Indonesia, estimated at 120 million in 2020.
ILO Projects and Programmes
Results
Over the course of the first phase of its Global Flagship Programme on Building Social Protection Floors for All (2016-2020), the ILO has:
2017-18: Facilitated the participation of trade unions and civil society organisations (CSOs) to consolidate inputs during the development of a new Ministerial Decree on Social Security for Migrant Workers.
2018: Supported the Government in undertaking awareness-raising campaigns aiming at the extension of coverage to informal workers, non-wage earners and marginalised groups.
2018-2020: Supported the conception and design of an unemployment insurance scheme, through labour market analysis, legal reviews, facilitating the participation of tripartite partners, and conducting acturial assessments of different scheme options.
The Government issued a regulation on the Implementation of (un)Employment Insurance
The Government adopted the Law on job creation which includes provisions on an (un)employment insurance

Number of persons entitled to social protection by law : 10,000,000

COVID-19 response programmes have been launched

Number of persons effectively covered(related SDG indicator 1.3.1) : 15,000,000

Ministerial Decree No.123/2018 on Social Security for Migrant Workers implemented the law on the Protection of Indonesian Migrant Workers
Tripartite representatives endorsed the conclusions of an actuarial review on the pension scheme in April 2017, and agreed on the way forward for implementing some of the recommendations.

Number of persons with a better access to social protection (single registry, online application, one stop srvice) : 9,000,000

The National Medium-term Development Plan (RPJMN) targets a substantial increase in the participation of informal economy workers, (majority of Indonesian workers) who so far have limited protection.
The Social Protection Assessment Based National Dialogue Towards a nationally defined social protection floor (ABND) Report was launched and endorsed by BAPPENAS (Ministry of Planning and Development) on 6 December 2012.
Funding gaps / Support the ILO
US$300,000: Support the improvement of social security legislation for migrant workers from and to Indonesia.
US$1.2 million:Strengthen the implementation & administration of the work injury scheme and linkages with occupational safety and health policies.
US$800,000: Build the capacities of relevant social security institutions to implement and monitor the national social health insurance scheme and support expansion strategies and actuarial valuation.
ILO Experts

Markus Ruck
Senior Social Protection Specialist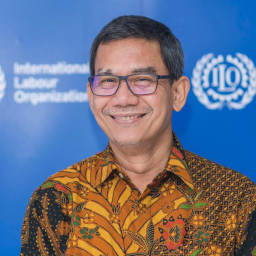 Christianus Panjaitan
National Project Officer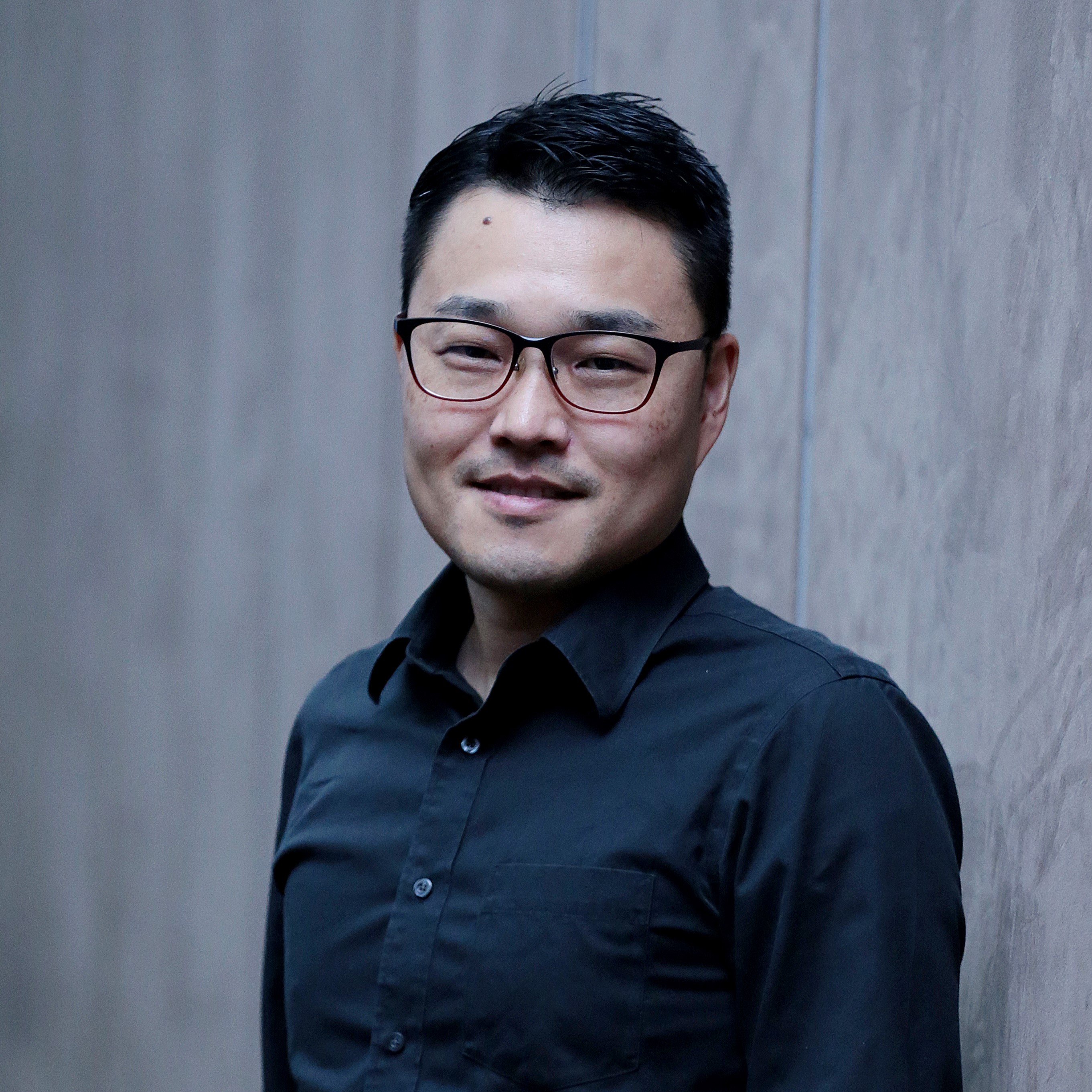 Ippei Tsuruga
Social Protection Programme Manager