Cambodia
SDG 1.3.1 Effective coverage
6.2 %
2019 ILO - World Social Protection Report 2017-2019
Affiliated to health insurance
31.4 %
2019 WHO - THE GLOBAL HEALTH OBSERVATORY
Public expenditure on healthcare
1.4 %
2017 WHO - THE GLOBAL HEALTH OBSERVATORY
Public expenditure on social protection
0.9 %
2017 GSW - Government Spending Watch (planned)
Situation and Priorities
Social protection situation
Cambodia developed a National Social Protection Policy Framework 2016 – 2025 (NSPPF), with the long term vision of building an effective and financially sustainable system which serves as a policy tool to reduce poverty, vulnerability, and inequality, while at the same time boosting human development and national economic growth.

The National Social Security Fund (NSSF), launched in 2007, manages national social insurance schemes covering work injury, (and since 2016) health insurance including sickness and maternity for workers in large enterprises (more than 8 employees) and as of 2018, workers in SMEs. The fund currently covers 2.6 million workers (2020).

Social assistance for poor and vulnerable people is mostly provided on a small scale by donors and non-governmental organizations. All programs use the Identification of Poor Households Programme (IDPoor), a social registry administered by the Ministry of Planning (MoP).
COVID-19
Government social protection measures to mitigate the socio-economic impact of COVID-19 include implementing a temporary cash transfer scheme for poor families identified through the government's Identification of Poor Households Program (IDPoor). The cash transfer is for approximately 560,000 households, providing between US$10 and US$50.
Government priorities
The government's main aim is to successfully roll-out the NSPPF nationwide and to prioritize the expansion of contributory schemes to uncovered workers and the informal economy.
COVID-19 caused Cambodia to delay the launch of contributory and non-contributory pensions. This will be a priority once the economic impact of the pandemic has been properly evaluated. The ILO has supported the whole process, from the drafting of the law to organizing consultations with social partners.
ILO Projects and Programmes
Results
During the first phase of the Global Flagship Programme on Building Social Protection Floors for All (2016-2020), the ILO has mainly been active in contributory social protection, working closely with the NSSF. It has assisted policy development and drafting of laws, conducted actuarial studies to assess the fiscal position of existing schemes and estimate costs of new ones, and engaged in capacity building activities for the NSSF and social partners to improve organization, collaboration, and accountability.

For more details on ILO contributions to country results, see below.
The Pension Scheme of the National Social Security Fund as been approved

Number of persons entitled to social protection by law : 2,000,000

An emergency COVID-19 cash transfer programme was lauchned

Number of persons effectively covered(related SDG indicator 1.3.1) : 1,020,000

A child grant has been introduced
The National Social Protection Council and the respective Executive Committee and General Secretariat were established and functional
The National Social Security Fund (NSSF) tripartite board endorsed the ILO recommendations on the operational review of the NSSF
An actuarial report has been finalized and officially submitted to the Government in November 2017.
The National Social Protection Policy Framework (NSPPF) 2016-2025 was approved by the Council of Ministers of Cambodia on 24 March 2017.
The National Social Security Fund (NSSF) launched its health insurance scheme in 2016.

Number of persons effectively covered(related SDG indicator 1.3.1) : 600,000

Social protection expenditure and performance review (SPER), costing of National Social Protection Strategy (NSPS), and an action plan towards integrated employment and social protection policies developed, in consultation with employers' and workers' organizations in 2011 and 2012.
National Social Protection Strategy (NSPS) for the Poor and Vulnerable adopted in March 2011 by the Cabinet of Ministers.
The NSPS aims to relieve chronic poverty and food insecurity, assisting the poor to cope with shocks and building human capital for the future, to help break the cycle of poverty.
ILO's policy recommendations to the government take into account views expressed by social partners during the tripartite workshops
The government coordinated Ministerial Initiative Against Trafficking and endorsed Mekong Guidelines on Recruitment Policy and Practice.
Funding gaps / Support the ILO
US$720,000: Build a culture of social security and register up to 1.5 million SME workers.
US$1,000,000: Extend coverage to the agricultural sector, potentially extending coverage to up to 3.5 million people.
ILO Experts

Nuno Meira Simoes Cunha
Sr Technical Spec, Social Protection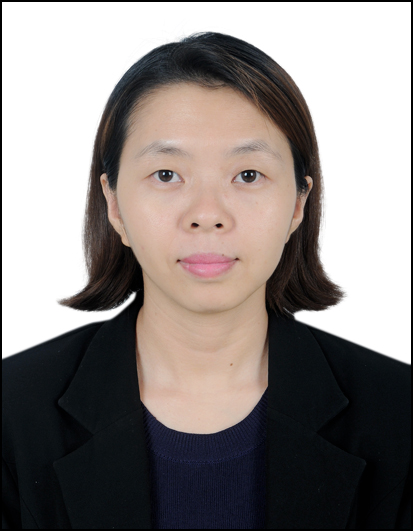 Sokgech Heng
National Programme Officer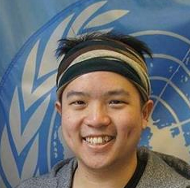 Jie Yu Koh (Finn)
Programme Manager

Quynh Anh Nguyen
Social Protection Technical Officer
Sophorn Tun
National Coordinator