News
Pilot training on Computer Network and Motion Graphic
ILO with the support of Fast Retailing, Co., Ltd., has developed two e-training modules on computer networks and motion graphics for the Balai Besar Pengembangan Latihan Kerja (BBPLK) in Bekasi, one of the biggest state-owned training center in Indonesia. After the modules finalized, ILO organized two pilot training on October and November 2021. The first training that took place on October 11-November 16 on Computer Network was attended by 16 students, while another training conducted on October 11-November 29 on Motion Graphics was also participated by 16 students.
In addition to the pilot training, ILO also conducted an FGD on November 25 to gather inputs and feedback on the blended training implementation. The results of the FGD were used to make improvement and adjustments for the next classes.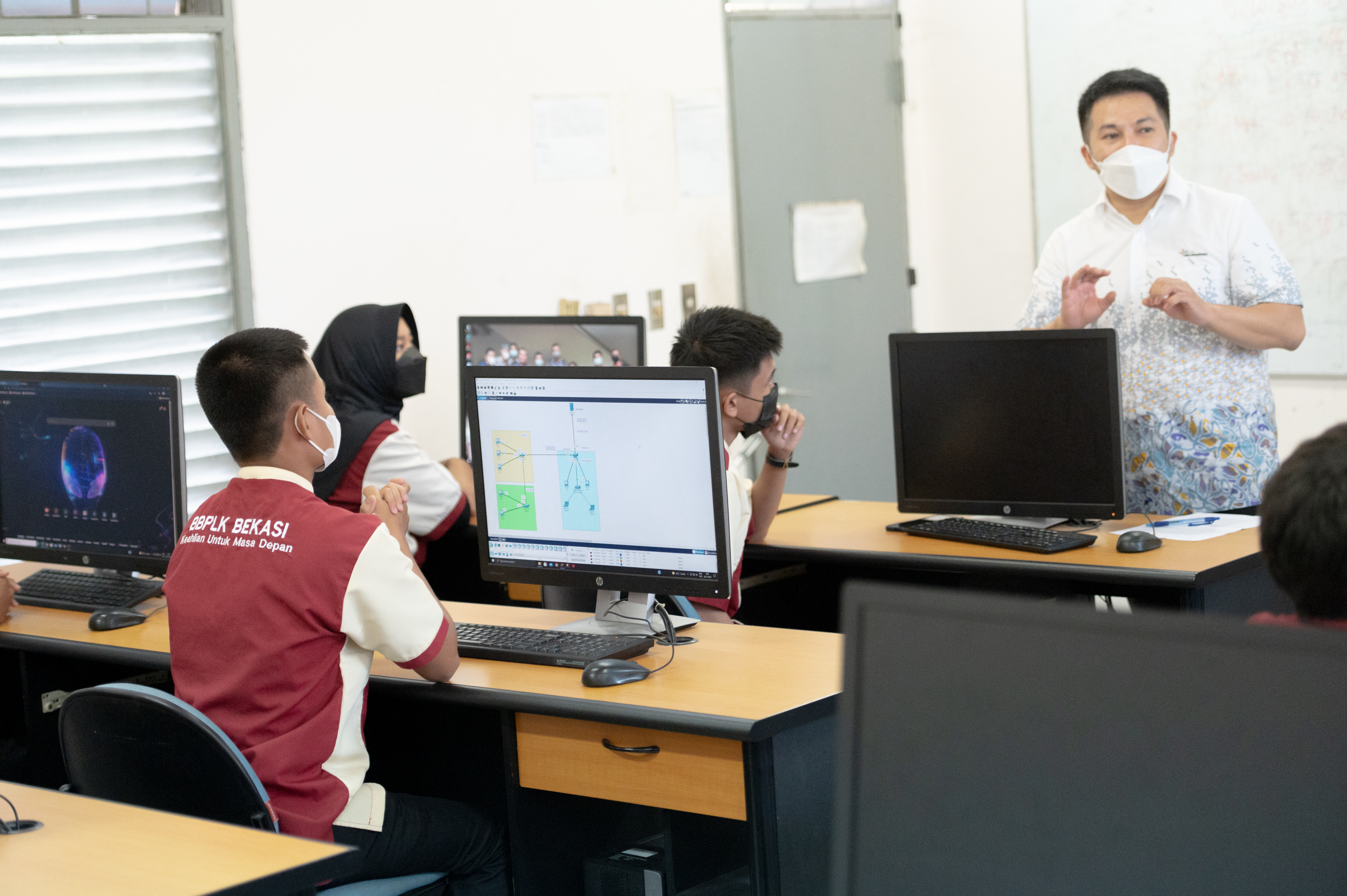 Student at BBPLK Bekasi during FGD on motion graphic blended training implementation
ILO will continue to do the pilot training in March and April this year. For the motion graphic class, ILO also provides additional benefits: (a) Adobe full package of Creative Cloud subscription throughout the training duration, (b) 2 teaching sessions by Binus through Zoom and (c) coaching through WA group by Binus SMEs (the facilitator), focusing on how to use the Adobe programmes.
Training : 11.10.2021 - 29.11.2022
---